Who knew what was around the corner at the beginning of March 2020? What initially was a shock to the system soon became a long-distance endurance race. Teams and ZOOM became essential tools for both business and social interaction.
Whether working in the office, competing at a company-sponsored event, or relaxing at a Friday Happy Hour, maintaining an upbeat and dynamic culture is central to our mission. Covid challenged all of this. But as the saying goes, "When life gives you lemons, you make lemonade". We adjusted on the fly.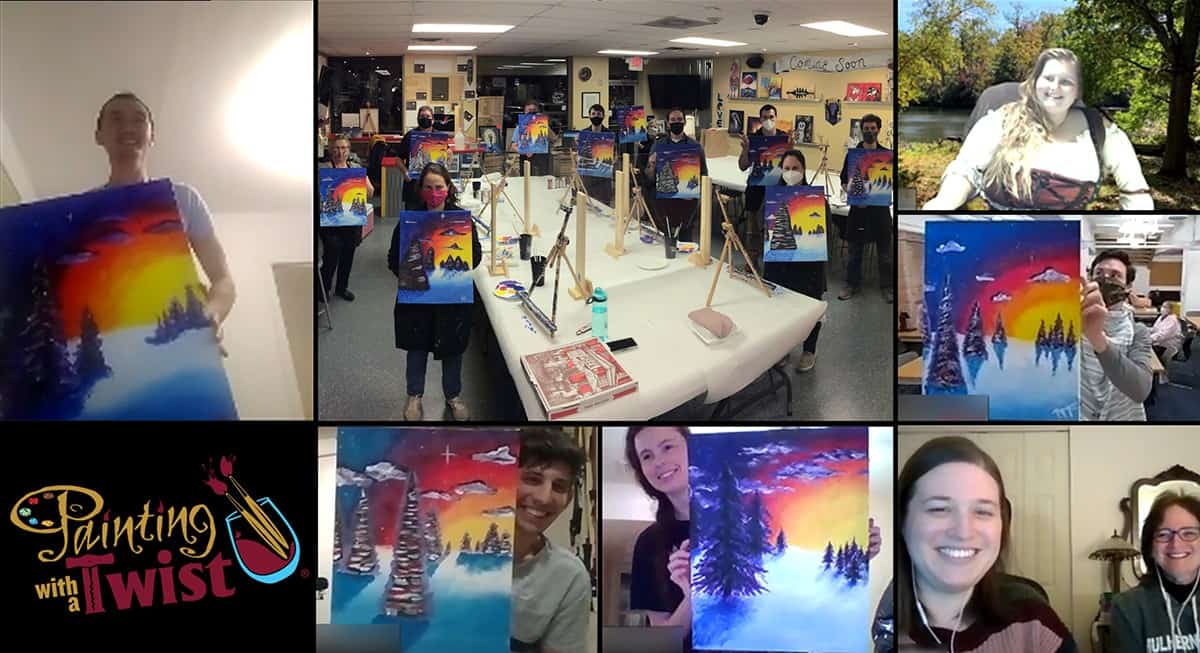 Our quarterly poker night seamlessly transitioned into an online event. Super fun virtual games like Drawful, Trivia Murder Party and Fibbage became staples. We even channeled our inner Vincent Van Goghs and held a part virtual / part in person 'Painting with a Twist' get-together. As an added perk we held lotteries to reward participation at the end of our virtual company-wide quarterly meetings.
Beyond the obvious benefit of these events, a key upside has been the enhanced cultural connection they have created between our four offices. So much so that, while Covid is going away, our virtual events are here to stay!