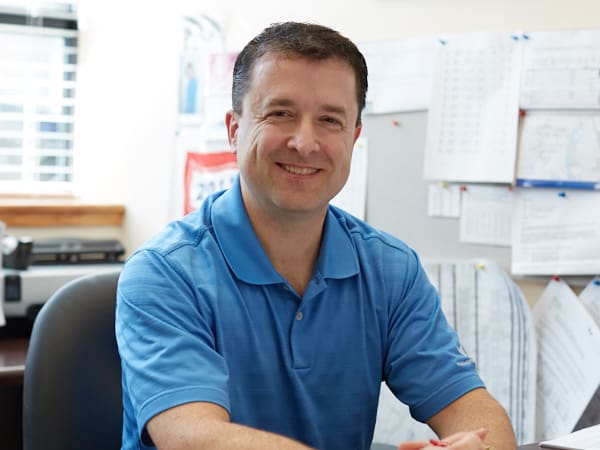 Stephen Ives, P. E.
Associate Owner + Senior Project Manager
Philly sports enthusiast (Go Eagles!) with a black belt in Taekwondo. Enjoys relaxing on a quiet beach or comfy chair, but is a hard worker who takes great pride in his work. An avid reader who prefers holding an actual book, but loves his iPad too. Possesses a vast reservoir of semi-useless knowledge, a dry sense of humor and can be passive-aggressively competitive at times.
Steve has developed an extensive resume of nationwide residential wood-frame design experience since graduating in 1991 from Drexel University with Bachelor's Degrees in both Civil and Architectural Engineering. He has been involved in just about every type of wood frame residential project – from high-end custom homes to production homes to mid-rise multi-family apartment buildings.
As a child learns to walk, he may fall down 50 times a day. He never thinks to himself, "Maybe this isn't for me?"