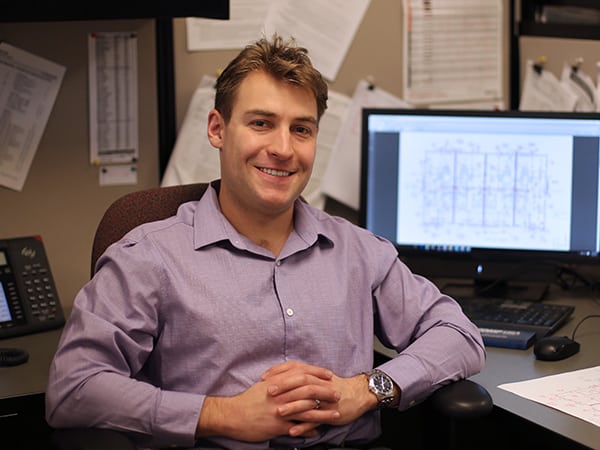 Shaun Kreidel, P.E., S.E.
Project Manager + Atlanta Office Director
This Penn Stater bleeds blue and white…he lives for football Saturdays in the fall (even if they often end with him getting riled up by poor clock management). Shaun and his wife enjoy spending time together outdoors whenever possible, often trying to keep pace with their two energetic sons. Shaun's other passions include running, softball, skiing, and golfing. He loves classic rock and is not familiar with any music recorded after the year 2008.
Shaun received his Bachelor's and Master's Degrees in Architectural Engineering from Penn State University. During the summers of his college years, Shaun worked on both wood framing and foundation crews for single-family homes and commercial buildings. That on-site, hands-on experience has proved vital in his professional development. With these skills he tackles a wide range of project types including custom homes, production homes, renovation projects, multi-family & mixed-use buildings, office buildings and retail structures.
Never let the fear of striking out keep you from playing the game.