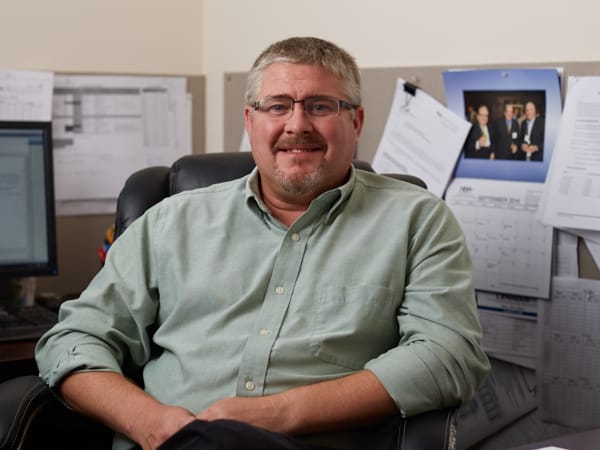 B. Scott March, P. E.
Associate Owner + Project Manager
This self-proclaimed BBQ pit master sees grilling as a contact sport, so approach Scott with caution when he is armed with sharp utensils. Scott loves spending time with his family and doting on his daughter. He's a hopeful man and sees a Stanley Cup in the Flyers' future, which he will celebrate with wine of his own making.  That will be a good year all around.  And he still dreams of his first hole in one.
After graduating from Penn State University with a Bachelor's Degree in Civil Engineering in 1995, Scott has become an expert at wood-framed engineering and has been passionate about the residential single family home industry ever since. Scott has worked with top-rated national homebuilders, local homebuilders, high-end custom homebuilders, and numerous architects from all across the country. He has specialized in coastal construction and high-end custom homes built in hurricane prone regions.
People who refuse to work want things and get nothing. But the longings of people who work hard are completely satisfied.