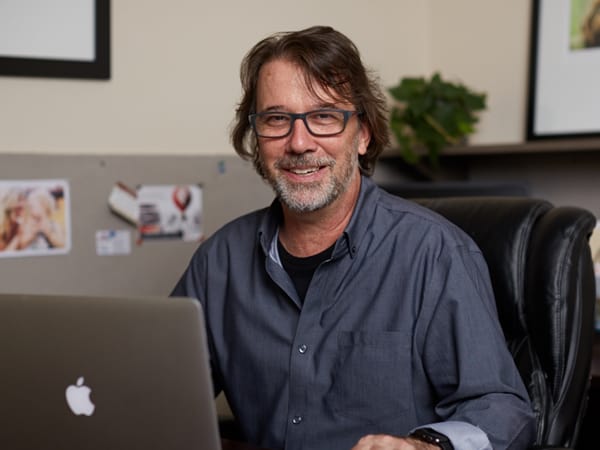 Robert M. Taylor
Marketing Director
M+K's token right-brainer, Rob is a professional artist with over 200 paintings hanging in private collections around the country. An avid cyclist, he has at least one century ride [100 miles] in his future. Strength training, classic cinema, photography, golf, reading, and trivia are among his favorite pastimes. Saving the best for last, Rob is the proud father of his 13-year old daughter Lily.
Rob studied graphic design and fine art at the prestigious Pratt Institute in Brooklyn, NY. Following art school, he pursued a career in marketing and branding. Working in senior management positions for several agencies in the Northeast, Midwest, and West Coast, he directed high-profile brand identity initiatives on behalf of Procter & Gamble, Disney, Mattel Toys, and Intel. Following his stint in the corporate sector, he launched a career as a strategic marketing consultant, creating brand awareness campaigns and competitive positioning strategies for emerging consumer and B2B companies. Now Mulhern+Kulp's Marketing Director, Rob is responsible for optimizing the M+K brand and scaling up our marketing efforts in sync with our plans for growth.
Whenever you find yourself on the side of the majority, it is time to pause and reflect.