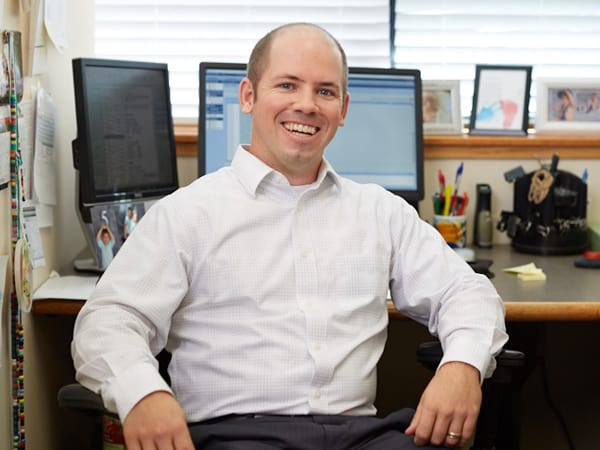 Joseph T. Ricker, P. E.
Project Manager
As a Villanova Wildcat, Joe met his wife during his Sophomore year of college. Before having kids, they enjoyed traveling the country, with a special affinity for the Caribbean. Now with two young children, Joe enjoys spending time with his family and vacationing in Ocean City, MD. His hobbies include playing lacrosse, golfing, skiing, and live music. As an Annapolis, MD native, Joe is always looking for a good seafood restaurant. He is also a self-proclaimed buffalo sauce addict. He'll put that stuff on anything! Possessing a sharp sense of humor, Joe is always ready with a wise crack.
Joe earned both his Bachelor's and Master's degrees in Structural Engineering from Villanova University, and has gained vast experience in residential design. From townhomes and condos to production homes, custom homes,  renovation projects, and a plethora of custom shore homes up and down the East Coast, he always enjoys a good design challenge that demands an "outside the box" solution.
I live to love and laugh a lot. And that's all I need.