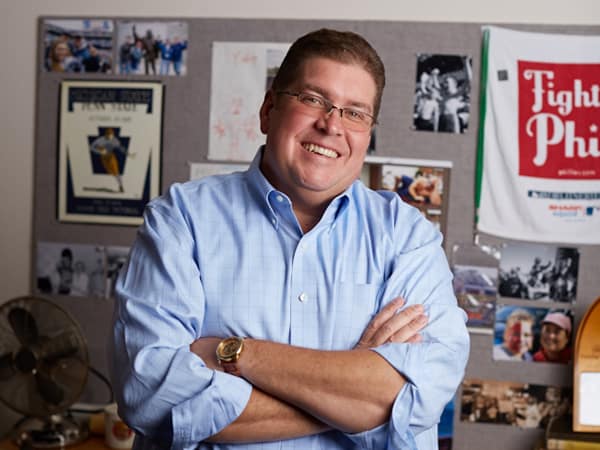 Joseph A. Kulp, P. E.
Managing Partner & Founder
Easy going Penn Stater. Father of three who is married to a Disney World addict. Hands on, organized, and obsessed with perfection. Enjoys photography, woodworking, country music, and has a mean sweet tooth. Loves skiing with his kids and spending time at the beach in Sea Isle City.
Joe has dedicated his entire professional career to residential wood-frame design. Over the years, he has worked with architects, production builders, custom builders, and developers throughout the country. He received his Bachelor's Degree in Civil Engineering from Penn State University in 1992. Joe held the position of Education Committee Chairman for the HBA of Bucks/Montgomery Counties of Pennsylvania for five years. Nowadays most of his time is spent managing the business and ensuring continuous improvement to Mulhern+Kulp's award-winning culture.
So in everything, do unto others as you would have them do unto you.